What exactly is the Children Dental Benefits Schedule (CDBS)?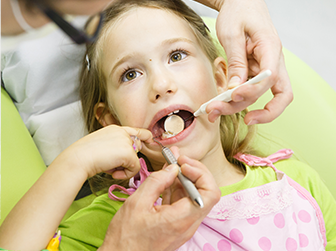 This scheme is a dental benefits program for eligible children aged 2-17 provided by the government. It entitles the eligible children up to $1,000 to be used for basic dental services.
This includes examinations, x-rays, cleaning, fissure sealants, fillings, root canal treatment, and extractions.
You can call Medicare to find out if your child is eligible under the scheme. Alternatively, you can also come into any of our branches with your Medicare card, and we can check it for you. If they are eligible, then any dental work that is covered under the CDBS will just be bulk billed to Medicare. You won't have to claim anything back from Medicare as we will claim it hassle free online.
When to start dental visits for children
Did you know that it is recommended to bring your child to the dentist starting from when they are about to turn 2? By starting their regular dental visits early, this helps them to feel comfortable and stress free at the dentist. Not only this, but regular and early dental visits allow the dentist to monitor their oral health before any dental issues turn into larger, more complicated problems down the line as they get older.

At their first dental visit, the doctor will conduct a thorough examination of their mouth, whilst also making them feel relaxed and comfortable in the dental chair. The dentist will be able to show them the most effective ways to brush, as well as helping educate them about how best to maintain excellent oral hygiene and health.